We bring people together in virtual & real worlds
"A unique experience with friends" - Sandra, 24.."Una experiencia única con amigos" - Sandra, 24….
"It feels completely real as if you were actually there" - Miguel, 43.."Se siente muy real como si estuvieras ahí" - Miguel, 43….
"It was funny how scared my dad got" - Pilar, 13.."Me dio risa que mi Papi se espanto" - Pilar, 13….
....We live in a time where endless entertainment and communication options exist at our fingertips, yet we still have a real need to get out of the house and share new experiences with our friends and family..Vivimos en un tiempo donde existen infinitas opciones de entretenimiento y comunicación al alcance de la mano, pero todavía tenemos una necesidad real de salir de la casa y compartir nuevas experiencias con nuestros amigos y familiares.....
....We believe in a future filled with play where you can connect with anyone anywhere through our centers..Creemos en un futuro lleno de juegos donde puede conectarse con cualquier persona en cualquier lugar a través de nuestros centros.....
....Complete freedom of motion in a fully-immersive world..Completa la libertad de movimiento en un mundo totalmente inmerso en lo virtual ....
....No heavy equipment or wires necessary..Sin un equipo pesado ni cables....
....Run, jump, dodge in our reality. Our experiences are highly physical and active..Corre, brinca, esquiva nuestra realidad. La experiencia es altamente física y activa....
....Technology should be social..La Tecnología debe tener un alcance social....
....We've designed our system to bring people together in collaborative and competitive experiences..Diseñamos nuestro sistema para unir a las personas en experiencias colaborativas y competitivas....
....Play with up to 20 friends at once..Juega hasta con 20 amigos a la vez....
Where would you go
if you could go anywhere?
....Come to one of our locations..VEN A NUESTRAS UBICACIONES....
....Reservations only required for parties of 8 or more. Experiences are on a first-come, first-serve basis..Solo es necesario reservar para grupos de 8 personas en adelante. Las experiencias son por orden de llegada....
....Chose your experience..ESCOGE TU EXPERIENCIA....
....Pick from a number of our family-friendly collaborative and competitive experiences..Elija entre varias nuestras experiencias colaborativas y competitivas favorables a la familia....
....Enter a new world..ENTRA A UN MUNDO NUEVO....
....Just put on a headset and you are immersed into a full-body social experience..Solo ponte el visor estarás inmerso en una experiencia social de cuerpo completo....
....We will get back to you in the next 24 hours..Organiza tu próximo evento con nosotros. Nos pondremos en contacto contigo en las próximas 24 horas....
....Find us..Encuéntranos....
Guillermo González Camarena 1205, Santa Fe, 01219 Ciudad de Mexico

SANTAFE@THENEOPOLIS.COM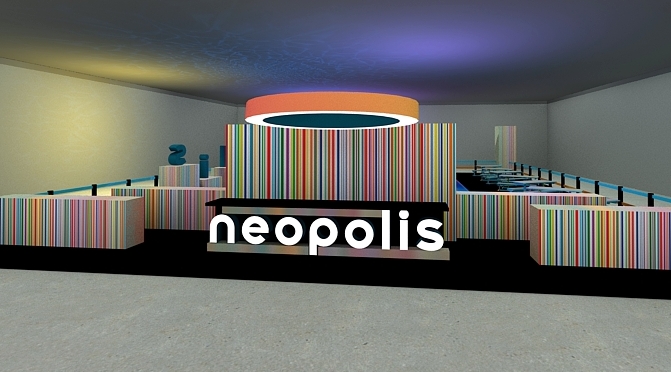 Av Fortuna 334, Magdalena de las Salinas, 07760 Ciudad de Mexico

LINDAVISTA@THENEOPOLIS.COM


Av de los Insurgentes Sur 1457, Insurgentes Mixcoac, 03920, Ciudad de Mexico

MANACAR@THENEOPOLIS.COM